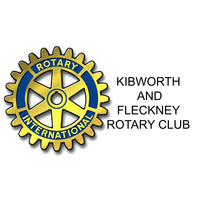 Generous supporter wins £250 Lotto prize and donates to The Rotary Club of Kibworth & Fleckney
10 September 2020
On Saturday 5th September, supporter Mr Stephen Pitchers won £250.00 by playing the Harborough Lotto while supporting The Rotary Club of Kibworth and Fleckney where he is a member.
Graham Thompson, also a member of The Rotary Club said he was delighted one of their supporters won.
We have been supporting our community in various ways over the years but predominantly we put on events to raise cash to then pass on to the disadvantaged, home and sometimes abroad.
I attended the launch of the Lottery in the Council Offices and our club was one of the first charities to sign up.
We support young and old in our locality. We have had close contact with local schools and present an annual award to young achievers. We get involved in community initiatives, with hands-on help as well as financial support.
In the last three years we have been highlighting Dementia care and support, in particular the introduction of community Admiral Nurses in Leicestershire, through the charity Dementia UK.
We have had two lottery wins of £250 amongst our supporters and in both cases they have generously given their wins to the club.
During this current pandemic many of our fund raising events have been cancelled and Harborough Lotto has provided a regular stream of funds coming in when other sources have dried up.
We would recommend the Harborough Lotto as a bit of fun for those who buy tickets, with a serious spin off providing much needed cash for local charities.
The Club has 28 members and was chartered 33 years ago.
Our causes are on track to raise £37,970.40 this year
1,217 tickets of our 3,380 ticket goal
More top stories

Lutterworth Community Transport going above and beyond during covid
Lutterworth Community Transport whilst continuing to provide car journeys for essential health appointments in the last year, also redeployed their resources to help in the community where possible. A...
15 April 2021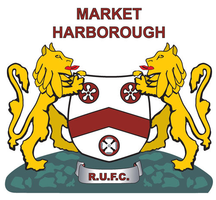 MH Rugby Union Football Club supporter scoops £2k win on Lotto
On Saturday 6th February, we celebrated our 4th supporter winning £2k on the Harborough Lotto. This time, the winner was supporting MHRUFC. We caught up with them this week and asked what encour...
10 February 2021
Back to full list
Our causes are on track to raise £37,970.40 this year
1,217 tickets of our 3,380 ticket goal