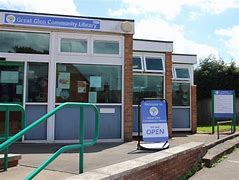 Great Glen Community Library - benefitting from the Harborough Lotto
22 October 2020
On Saturday 3rd October, a supporter of Great Glen Community Library, scooped a £250 winning ticket. We caught up with Gillian Townsend who helps run the library and asked her how being part of the Harborough Lotto has helped her good cause, especially this year.
How has the Harborough Lotto benefitted your cause?
We joined the Harborough Lotto when it first opened as we felt it was a great way for both the Library and our customers to benefit. We have got a regular annual income of £1600 which although it may not sound much, means a great deal to a Community Library with no income! Customers regularly win small amounts and extra tickets, and this keeps them interested. Most have joined because they care about the library and want to keep it going. To have a big winner this month will surely inspire others to join.
How has Covid-19 affected your ability to function and fundraise?
We had to close the library on the 16th March 2020, and we reopened on Tuesday 8th September 2020. This was a huge blow, as during the time we would have held a number of fundraising events which normally raise about £1000. We also have books for sale, and that is a good steady income stream. As a volunteer run library, the volunteers have greatly missed being part of such a great community and meeting people from the village each week. We usually have village groups meeting on a regular basis too, such as the U3A Bridge Club, a local Book Club, Wriggly Readers and a visit from the local Primary School, St Cuthbert's, with around 250 pupils. All these things raise our profile and make everyone aware that we exist and we are all volunteers. We are hoping that things will gradually get back to 'normal' and in the meantime we will be encouraging people to come back to the library, and to join the Harborough Lotto.
What advice would you give to other causes?
Just do it! It is a very simple process and there is help along the way. It benefits the cause and of course there are winners every month which means people stick with you. Harborough Lotto are always thinking of ways to increase publicity and to get more prize winners, and the more you engage with this, the more likely you are to increase your customers and to retain them. Well worth it!
To support Great Glen Community Library or another good cause, just follow the link https://www.harboroughlotto.co.uk/support/find-a-good-cause
Our causes are on track to raise £37,970.40 this year
1,217 tickets of our 3,380 ticket goal
More top stories

Lutterworth Community Transport going above and beyond during covid
Lutterworth Community Transport whilst continuing to provide car journeys for essential health appointments in the last year, also redeployed their resources to help in the community where possible. A...
15 April 2021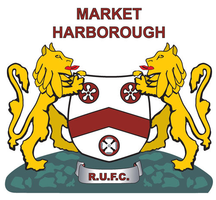 MH Rugby Union Football Club supporter scoops £2k win on Lotto
On Saturday 6th February, we celebrated our 4th supporter winning £2k on the Harborough Lotto. This time, the winner was supporting MHRUFC. We caught up with them this week and asked what encour...
10 February 2021
Back to full list
Our causes are on track to raise £37,970.40 this year
1,217 tickets of our 3,380 ticket goal