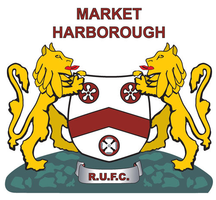 MH Rugby Union Football Club supporter scoops £2k win on Lotto
10 February 2021
On Saturday 6th February, we celebrated our 4th supporter winning £2k on the Harborough Lotto.
This time, the winner was supporting MHRUFC. We caught up with them this week and asked what encouraged them to play the Lotto leading to their win.
"When I heard about the Harborough Lotto from one of the volunteers at the rugby club, it sounded such a great idea, because by spending as little as a £1 a week we can have the chance to win prizes but also the good cause I support gets some much needed funds and other good causes do too.
Unlike many other lotteries with this one I know all the money is staying local.
I chose the rugby club as my good cause because it is run almost entirely by volunteers from our community and thanks to these volunteers it provides its services cheaply to local people, giving children the chance to get active, learn the sport, form friendships and develop through sport, then as adults they can continue playing and staying fit, enjoying the game and socialising with their mates, but it has costs and relies largely on sponsors and fundraising to operate.
Particularly due to Covid, all our sports clubs will need people to support them if they still want to use them as many will have lost income and with the sponsors in some cases also struggling, who knows what the future will bring financially … but it is likely to be more difficult.
Now more than ever I would encourage people to get behind the good causes in our district.
The Harborough Lotto is a great way of giving money back to the cause of your choice whilst also having the chance to win, as happened to me.
As the website says, play the lottery, support Harborough District - it's that simple!
I didn't expect to win when I bought my tickets for the Harborough Lotto, really I was supporting a good cause but to win too makes it even better!"
MHRUFC have earnt £2,205.00 from the partnership with the Harborough Lotto so far but are always looking for new supporters. To support them, please visit https://www.harboroughlotto.co.uk/support/market-harborough-rugby-club-mhrufc
Our causes are on track to raise £37,970.40 this year
1,217 tickets of our 3,380 ticket goal
More top stories

Lutterworth Community Transport going above and beyond during covid
Lutterworth Community Transport whilst continuing to provide car journeys for essential health appointments in the last year, also redeployed their resources to help in the community where possible. A...
15 April 2021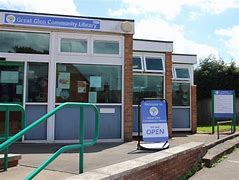 Great Glen Community Library - benefitting from the Harborough Lotto
On Saturday 3rd October, a supporter of Great Glen Community Library, scooped a £250 winning ticket. We caught up with Gillian Townsend who helps run the library and asked her how being part of ...
22 October 2020
Back to full list
Our causes are on track to raise £37,970.40 this year
1,217 tickets of our 3,380 ticket goal